Right-click the Production name and select Export production: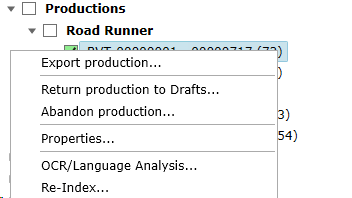 Make the selections required for the production export. Selecting Title exports the Title field as well as a separate Subject and FileName field required by other eDiscovery tools.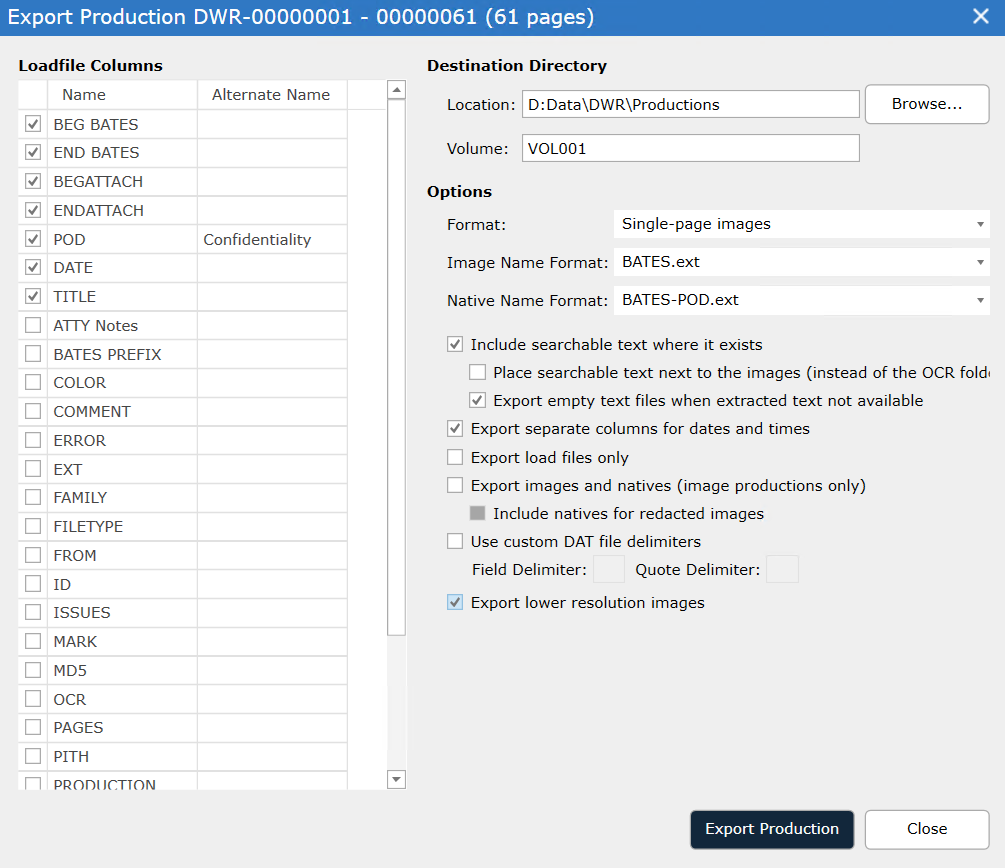 In Loadfile Columns, select the columns of metadata that will be included in the load file.
Important: Only those columns added to the Drafts tab in Edit Columns will be available to add to load files. See Edit Columns
Important: Ensure that the load file contains only the fields to be produced to the recipient.
Important: The column selections will persist for each subsequent production.
To change the default location of the Destination Directory, use the Browse button next to the Location field to find a directory, select it and click OK so the new directory appears in the Location field.
In the Volume field, label this production with a volume number, type the name of the production volume – alphanumeric characters.
Select Export lower resolution images to export Tiff versions of all documents flagged as Black and White in the production.
To cancel Production export:
To cancel the production export click the Cancel button while it is running. When the production export is canceled in the middle of exporting, restarting it later by clicking Export Production again will cause an alert: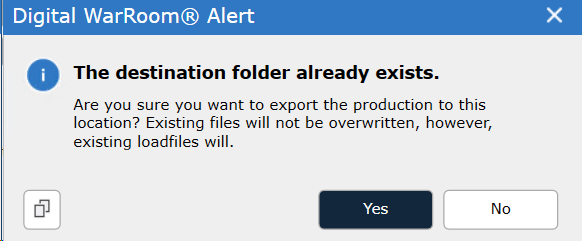 By continuing the documents already exported to the destination folder will be skipped and the export will pick up where it left off. Any load files in the partial export will be overwritten.